Read-a-thon 2022!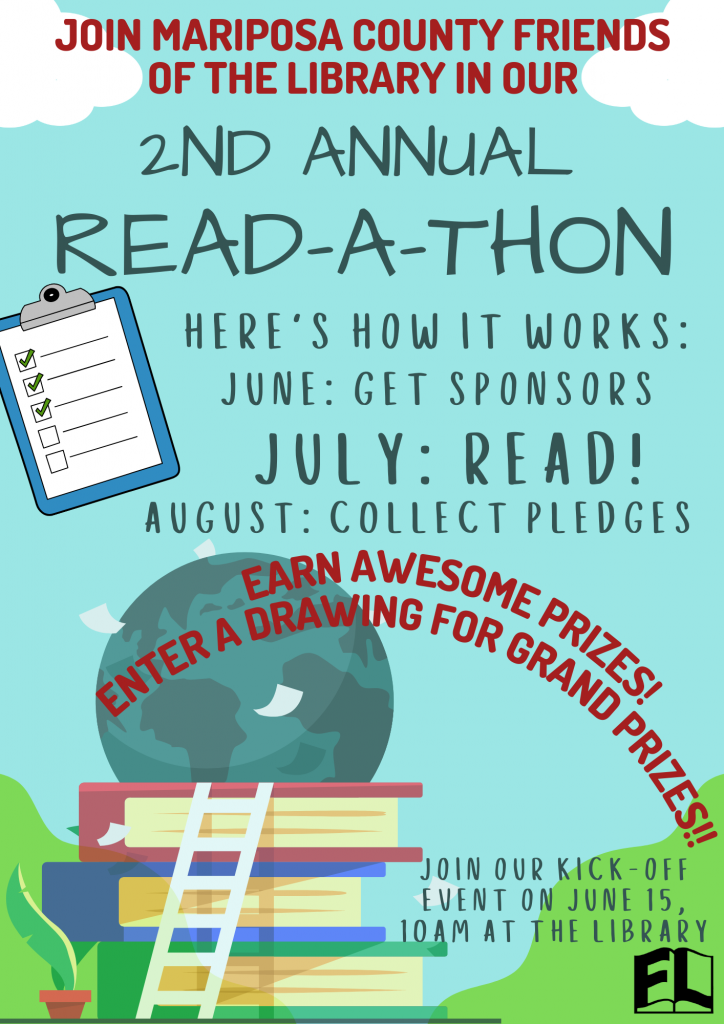 The Mariposa County Friends of the Library is preparing for our second annual Read-a-thon! We are calling for readers of all ages to participate!
The Friends are busy working with the Mariposa Library to bring you a fun kick-off event! We aren't saying there will be treats, but we aren't saying there won't be either! You'll just have to come see us and find out!
Be ready to read and make it count! There's not only a summer reading program put on by the library, there's also a summer read-a-thon put on by and benefiting the Mariposa County Friends of the Library! And guess what, your books can count towards both programs!
In June you will need to get sponsors for your read-a-thon and in July all your reading can be used towards accomplishing both the library reading program goals AND towards your read-a-thon goals!
Watch for our event on Facebook to keep up to date on the read-a-thon!
June – Get Sponsors
July – READ!
August – Collect Pledges from Sponsors
Funds raised for Mariposa Friends of the Library are used to support programs, book and other media purchases, and more!